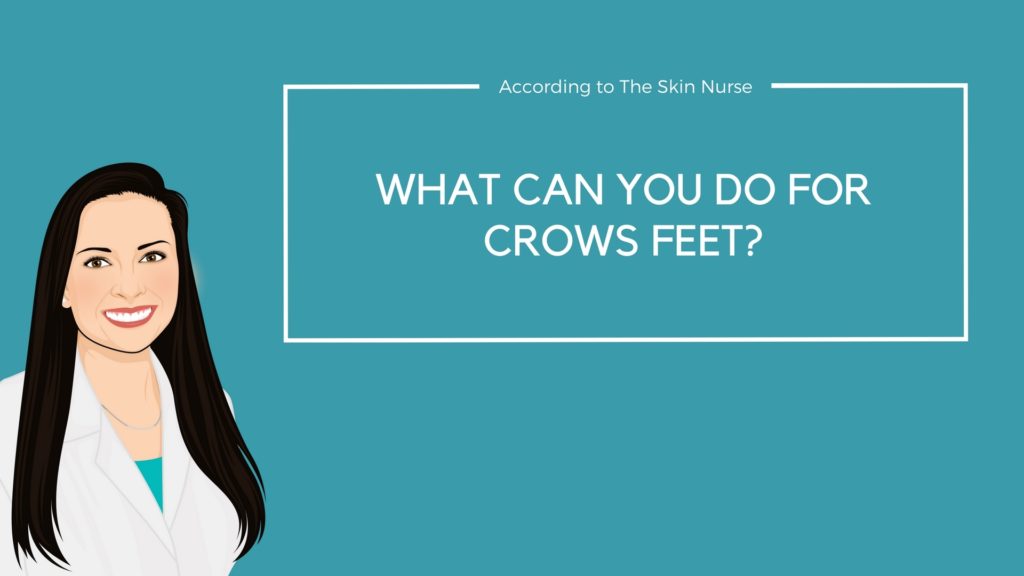 Ironically, crow's feet are known as laughter lines, but when we notice them we're not usually laughing!
These are the little lines which form around our eyes eventually getting bigger and deeper due to the natural ageing process.
Prevention:
You know what they say – Prevention is better than cure.
Over 90% of premature ageing is caused by sun damage – over exposure to the sun.
Be sun-safe!  Are you wearing your sunnies and a hat when you're out in the sunshine?
Skin care – Are you protecting your skin from sun damage? Are you wearing a broad-spectrum SPF for your eyes? And a topical antioxidant?
A fabulous eye product I use is AOX Eye Gel, which gives
vital antioxidant protection whilst waking up tired eyes.  Win-Win!
Solutions:
Injectables – Some of us need some extra help to correct our laughter lines…Anti-wrinkle injections (aka Botox) are a safe and effective treatment which work very well to reduce and often completely erase these lines.  My clients get lovely results with this procedure, their lines are softened and smoothed away easily.  A very popular choice of treatment, leaving beautiful natural results.
Fine dermal filler injections can also be used in this area to plump up individual lines, but this isn't always appropriate here – it depends on you as an individual and the depth/position of the lines in question.
Always ensure you're going to a experienced practitioner for any injectable procedures.
Surgery – Some people might eventually go down the surgical route, but this is a last and extreme resort.
In my opinion: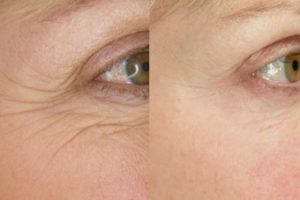 If you're suitable for treatment then anti-wrinkle injections work a treat alongside good skincare… and you can smile as much as your age desires!
For more information do get in touch, or book in for your consultation to see what options are best for you.
Best Wishes
TSN x