I am excited to share some news with you!
I have introduced another skin procedure to my services – I trained with this brand last year and have been trialling and testing it out and watching the results since then and I am pleased to say I really like it and so did my first few clients.  So I am officially adding it to my offerings!  
The treatment is called Profhilo and it provides massive amounts of hydration and skin boosting results (Get your GLOW back).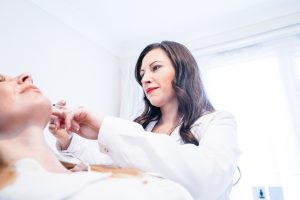 Profhilo® is an exclusive skin remodelling treatment designed for individuals with ageing skin that is lacking volume and elasticity.  
Ive given this procedure to both ladies in their 50s and on myself and a friend (both in our 30's) and all our skins look much healthier.
Profhilo® is a Hyaluronic Acid based product which improves the appearance of fine lines and wrinkles on the superficial layers of skin and helps to increase hydration and firmness across the face.  Hyaluronic Acid is massively hydrating and superb for skin health, tone and texture.
This procedure isn't up on my website yet –  you heard it here first!  Get in touch if you'd like to discuss this further – Book in a consultation here.
Have you tried Profhilo yet?  Any comments about it?  Let me know what you think.

Best wishes
Louise, The skin Nurse