Your quick and easy Skin & Health winter survival guide
December is a busy ol' time for us all.  All the social events, all the shopping, the lack of sleep, alllll the treats!  Then before you know it, it's all over and suddenly it's A NEW YEAR!
…and so comes the often dreaded January and February…It's cold, dark and most of us are skint!  The 'new years' intentions are wearing thin and we just want to get cozy with loved ones, watch feel-good movies and eat comfort foods, or is that just me?
"Baby it's cold outside"
Here are a few tips form me which may help you transition into the new year feeling good rather than exhausted:
1 – Keep up your skincare routines, if you want a quick, effective modern 3-step routine grab it here. This is the time of year we often need to add a serum, or extra layer of moisture.
2 – Feed your skin from the inside; more greens, more nourishing colourful foods in all meals.  Also, add in some extra healthy good fats- avocado, nuts and seeds – for the oil/moisturising advantage.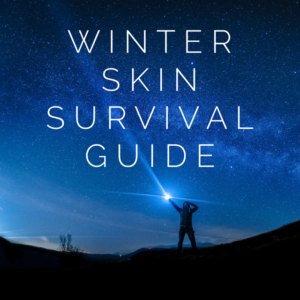 3 – DRINK more WATER, herb/fruit teas if you're too cold for plain water: Hydration is key with the cold weather and central heating.
5 – Supplement your Vitamin D, most of us are deficient in the UK and it impacts us in many ways (look out for another blog on this soon).
6 – Get some fresh air daily, and walk!
7 – Although we often crave long hot baths in the winter, the hot water really dries our skin out (unfortunately) its best to have quick warm showers!  But I know thats TOTALLY not the same, so I get around this by adding bath oils to the water, with epsom salts AND moisturise all over after, before leaving the bathroom-whist the skin is still warm and supple.
8 – Have dedicated time away from all your devices.
9 – Meditation is known to really help with energy levels, the headspace app is a great starting point.
10 – Sleep. Try to keep up your 7-9 hours each night.
Enjoy everything in moderation, life is too short to deprive ourselves but also too short too be silly.
Enjoy the New Year – Here's to an AMAZING new decade *2020*