Here at The Skin Nurse, Teddington I am extremely proud to offer Obagi and SkinCeuticals skin products. Both are advanced medical strength skin products which enable us to help you achieve optimum skin health.
Skin care at home and Sun protection are vital if you want to maintain or improve your skin's health.  This combined with appropriate clinical strength treatments can achieve beautiful results.
I am passionate about Optimum Skin Health and have tried and tested these products myself to ensure they carry the value they claim to.  I truly believe that prevention is better than cure and hope to educate and support you to get the complexion and skin you've always wanted.
The products I recommend have been thoroughly researched and deliver amazing results.
I only suggest products which I feel will benefit you and your skin conditions.
Whether you are looking for skin care to treat hyper-pigmentation, a cure for acne, a anti wrinkle or a anti ageing cream, there are many skin products and skin treatments available from sun creams to exfoliants.
Call now for your Consultation: 07779 113416 or drop me a line: contact@theskinnurse.co.uk
Skinceuticals
Skinceuticals products aim to maintain and improve skin health.  The three fundamental elements are:  Prevention, Protection, and Correction, these should all be included within your skincare regimen. Skinceuticals – Advanced skincare backed by Science

Obagi
Obagi is not a beauty brand or beauty skincare regimen; it has to be prescribed like any other medication.   The Obagi systems below are specially formulated to work on a cellular level deep in the skin to reveal flawless healthy skin.  I see excellent results with these products but commitment from you is paramount.
The Obagi Philosophy: Achieving healthy skin from the inside out.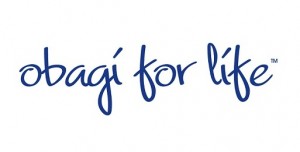 The Obagi NU-Derm
 systems beautifully transforms your skin to look younger and more radiant, these products are designed to work as a system with specific doses and frequency which are prescribed to maximise your results.
The Obagi C Rx
 system rejuvenates the skin from the inside out with prescription-strength hydroquinone and Vitamin C – the only topical antioxidant proven to stimulate collagen production and protect against future skin damage.
The Obagi ELASTIderm
 range, includes five products which reduce the appearance of fine lines and wrinkles around your eyes and change the way you see yourself.  This range also included the amazing ELASTIlash which thickens and strengthens your eyelashes.
The Obagi CLENZIderm
 system, target's the root of acne to clear skin fast and help maintain a clear and healthy complexion for a lifetime.
The Obagi Professional-C Serums:
 Protect your skin from premature aging by providing the maximum antioxidant protection it truly needs from damaging sun rays and environmental conditions
It is absolutely vital that you have a thorough
consultation
where your skin will be analysed and you will be educated to ensure you fully understand how to use the products properly to achieve these outstanding results.  Book in now!
If you want skin transformation and Optimum Skin Health, contact me today 07779 113416 or drop me a line: contact@theskinnurse.co.uk