Skin remodelling with Profhilo
So, we know that Hyaluronic acid (HA) has massive hydrating benefits for our skin.
Not only are loads of topical skincare products using HA as their 'main/active' ingredient but most dermal fillers are based on HA too.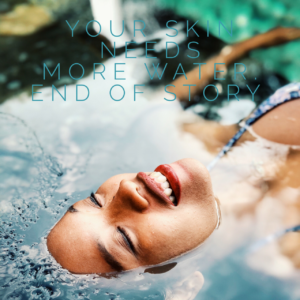 The injectable glow: Profhilo
HA in skincare is applied directly to your skin as part of your daily skincare routine, but can only get so deep.
Dermal filler HA is injected fairly deep, under your skin and makes changes to shape and structure of your face.
Profhilo fits perfectly in the middle of both of these, and is injected into the superficial layers of your skin to give you a hydrated glow.
This procedure is great for those who need more than high end skincare but aren't quite ready for dermal fillers.
Profhilo won't change the way you look, or stop any facial expressions or movement, it will simply give you a healthy glow.
What can Profhilo help with?
Texture
Slight sagging
Fine lines
Light acne scarring
Benefits of Profhilo
Natural results
No change in face movement or shape
Glowing skin
What are the risks?
As with any procedure involving a needle there are the potential side effects of bruising, swelling, tenderness and redness.  Good hygiene after is advised to avoid infection.  Lastly, there is always a risk of allergy when we come into contact with something (anything).
How does Profhilo work?
You will be injected at 5 points on each side of the face.  The Profhilo then stimulates your skin to produce more collagen alongside drawing more water to encourage super hydration.
How will you look after Profhilo?
You may have a few bumps for a few hours to a day afterwards then your skin will return to normal.
How many Profhilo treatments will you need?
You can have one and the results are proven to last 2-3 months, ideally you'd need a treatment every 3-6 months.  Profhilo lasts in the skin for 28 days but during this time it stimulates collagen and elastin so the results are longer. It is recommended to have three procedures (with 4 weekly break in between) for longer lasting results, then annual treatments to keep the collagen and hydration stimulated and boosted.
How much does Profhilo cost?
One procedure £350 Course of three £950
Does the Profhilo procedure hurt?
I wish I wish I could say no, but I truly believe that forearmed is forwarded!  It most definitely stings, and it makes sense that it would because it's placed (injected) into the area where all our nerve endings are.  Rest assured that it is over very quickly.
What do you do next?
Be sure to check me out on my social media profiles and see how I've helped other people.  Then, when you're ready you can book in for a initial consultation with me below.
I look forward to meeting you soon to get your glow on!