Would you like to restore the shape and lift in your face?
As we age, we lose volume in the face; the first signs of ageing can often be seen (and corrected) in eight areas.  Watch this video to see how this happens:
The 8 point facelift, also know as 'The Liquid Face-lift' is a specialised non-surgical facelift using volumising dermal fillers to enhance and lift the face for a total rejuvenating effect.  The 8 point face-lift targets key areas of the face to lift, contour and revitalise the whole face, allowing for a natural overall look.
To achieve the 8 point facelift, we use high-quality dermal fillers to restore volume to the mid and lower face using advanced and precise techniques for total rejuvenation.   This treatment targets the soft tissue loss associated with the ageing process.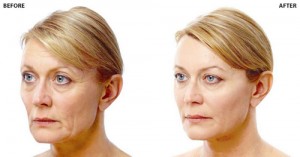 This treatment offers a more 'complete' facial anti-ageing solution compared to individual dermal filler treatments, which target specific areas such as the naso-labial folds or a down-turned mouth.
There is very little down-time with this procedure, however with dermal fillers, there is a chance of some down-time as there is always a risk of bruising when there is a needle involved. This will depend on you personally and will be discussed during your consultation.
Prices for this treatment start at £1200.
Book in for your consultation. Call now on: 0777 911 3416 or email: contact@theskinnurse.co.uk