Deep dermal hydration for you and your skin with Restylane Vital
Whilst the Restylane dermal filler range is designed specifically to replace volume where it has been lost through ageing, a course of Restylane Skinboosters work by hydrating from within to treat the overall condition of your skin.
Skinbooster treatments with the Restylane range hydrate the skin and are perfect for treating the face, hands, neck, décolletage and lips where over-exposure to the sun can cause premature ageing.
Restylane Skinboosters are safe and natural for revitalisation, and improved hydrobalance of the skin and lips.
Restylane Skinboosters restore the hydrobalance of the skin, and improve skin elasticity and structure to create a fresh and natural look.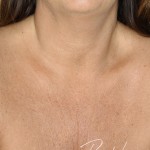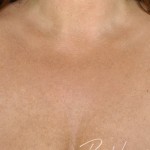 The Restylane Skinbooster range is designed to provide lasting skincare from within by:
Restoring hydrobalance
Increasing elasticity and skin structure
Increasing skin firmness
Improving lip hydration
As we grow older, the skin's capacity to hold water and maintain elasticity and smoothness diminishes, resulting in poorer skin tone, structure and firmness.  These changes are well attributed to genetic factors, as well as lifestyle factors such as exposure to sun and smoking.
By injecting many small deposits of hyaluronic acid, Restylane Vital and Restylane Vital Light treatments improve skin quality for a fresher look.
Restoring
Hydrobalance

Hydrobalance is a term we use to describe how our products buffer the skin's moisture content.  As Restylane Vital products can hold a lot of water in the skin, they become physiologically active dermal reservoirs of hydration.  By increasing the skin's moisture-holding capacity, the skin becomes more resistant to dehydrating forces and retains its turgor and structure.
Improving Lip Hydration
As part of the range of Restylane Skinboosters, Restylane Lip Refresh is specifically designed to work by hydrating the lips creating a refreshed look with improved glow, definition and structure without the need for a great change in volume. Results can be seen after just one treatment with Restylane Lip Refresh and typically last approximately six months.
All after-care advice will be given to you verbally and in writing during your treatment, along with direct contact details should you have any follow-up questions.
Book your consultation with me today. Call me on: 0777 911 3416 or drop me a line: contact@theskinnurse.co.uk