Are you struggling to know how to look after your Skin?
Perhaps your skincare routine isn't as effective as you'd like.
Or maybe you have a specific skin concern and you need to learn how to manage or improve it.
It could simply be that you're tired of wasting time and money on ineffective skincare products.
I know you're bombarded with so much 'skin-formation' and you don't have time to keep scrolling and researching anymore, which is why I developed The Skin Fix.
I can help you and your skin.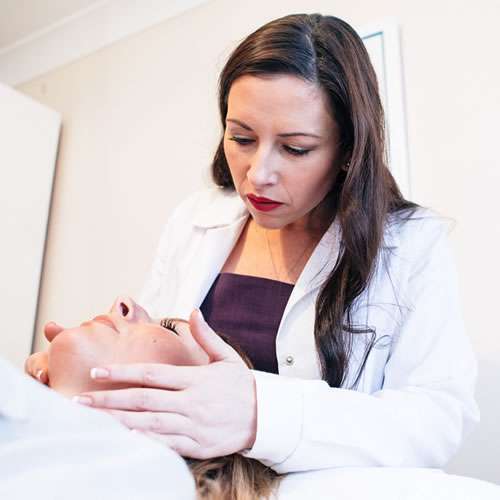 What is The Skin Fix?
It's a 1:2:1 online consultation with me, Lou – The Skin Nurse. You will learn exactly what you need to know about your skin and exactly what it needs in order for you to look after it easily at home.
After your Skin Fix you will feel confident that you're doing what's best for your skin today, for that immediate healthy glow and you'll also know it will look it's best in the years to come.
What you get:
A health questionnaire and lifestyle assessment to ensure you get bespoke holistic advice.
Advice on your current skin concerns, so you know exactly what your skin type and conditions are and what can worsen / improve them, leaving you feeling more confident day to day.
Recommendations regarding your skin in the future, so you feel more in control and less stressed about how it could change and look.
Guidance on the key products you should and shouldn't invest in, so that you don't fall for big marketing promises, save your money and feel less overwhelmed and distracted by all the information that's out there.
Clear instructions of your ideal (& easy) morning / evening skincare routines so you know exactly what you're doing each day which frees up your time to focus on other stuff.
Follow-up personalised plan with advice following your consultation which you can refer to time and again.
Entry to my Skin Matters Community for further support and Q&A's.
Arrange your Skin Fix and I'll help you get complete clarity on what to use on your skin and when.
Investment – £197
What next?
Step one: Book a time that suits you
Step two: Complete the questionnaire that's emailed to you
Step four: We meet online for your consultation
Step three: Afterwards you get a follow up email with the details of what we discussed.
FAQ's
How can you do a skin assessment and consultation online?
After spending more than two decades looking at and touching peoples skin I am confident that I can diagnose and educate you on your skin after simply speaking with you. You are very welcome to send me photos of your skin prior to your consultation if you're worried that Zoom video isn't clear enough. This online concept saves everyone time – allowing you to action all my advice immediately. Plus, to reassure you, I will say – I too was sceptical at first! However, I tried, tested and tweaked this service to get it right, plus I've had ample positive feedback that this service works.
How do you know you can trust my advice? 
To read more about me and my experience you can check my about page here.  But very briefly, I am a registered Nurse and I specialise in Dermatology, plus I am generally obsessed with skincare and skin products.  I know a lot of products are pretty useless and there are only a few that actually make a change to your skin, I will share my honest unbiased advice with you.
What if you need prescription strength skincare help?
Having a Skin Fix is still a ideal place to start to ensure you've got all your basis covered and I can help you with medical Dermatology intervention if need be.
How long is the consultation?
We will be online together for 25 minutes.
When will I get my follow up plan?
I aim to send this to you ASAP, it will be within 48hrs of your consultation.
Can we speak on Skype, Teams, Facetime or Whatsapp?
Unfortunately not. The call will be online via Zoom and the link will be automatically sent to you in your confirmation email.
What if you can't connect?
Please check your internet connection before our call.  If there are any issues my end I will email you ASAP and let you know what's happening.
What do you need for the consultation?
Internet connection and laptop/tablet/phone for our video call. The Zoom app. If you like taking notes you can bring a notebook and pen, but I will email you your plan after your consultation. Some people like to bring their skincare products along too, this is entirely up to you.
What if you need more help after the call?
Your personalised plan will be sent to you. If you have any general questions afterwards you can direct them into our Skin Matters community group where I hold Q & A's, or email me: louise@theskinnurse.co.uk
What if you're late for the Zoom call?
As I will likely have someone booked in immediately after you, if you're more than 5 minutes late for your appointment unfortunately it will be cancelled and no refund will be granted. You will need to re-book and pay again.
What if you don't complete the health questionnaire before the consultation?
Please complete this at least 24hrs prior to your consultation – It will be sent to you immediately after you book.  This is a secure online form which will be safely sent to me privately on completion.  Unfortunately without this being completed at least 24hrs before your consultation, we cannot go ahead and you will need to re-book and pay for another consultation.
What if you can't make the appointment or decide to cancel?
To rearrange or cancel please notify me with a minimum of 48hrs notice via email: louise@theskinnurse.co.uk